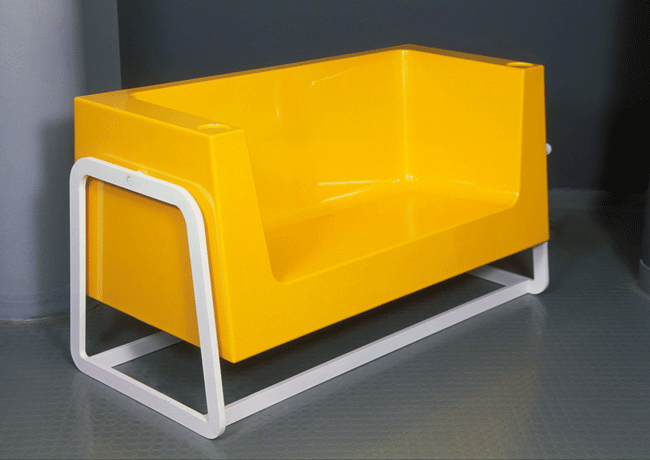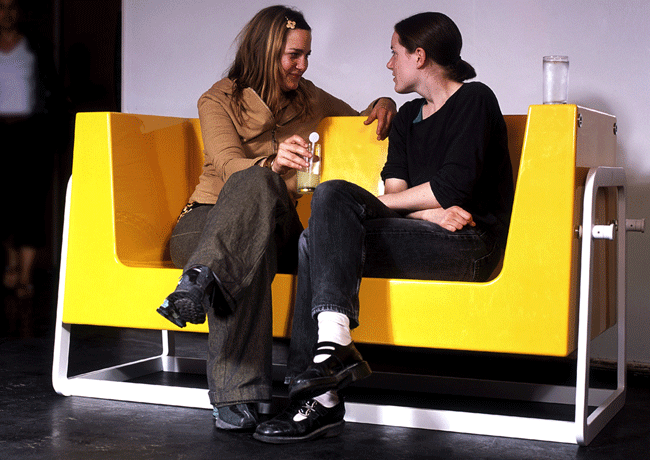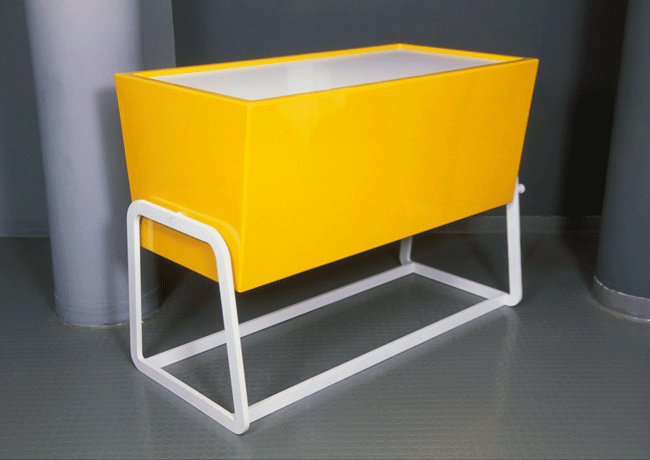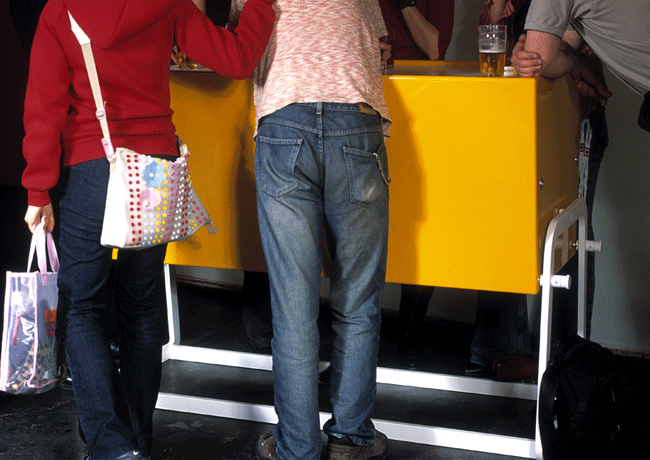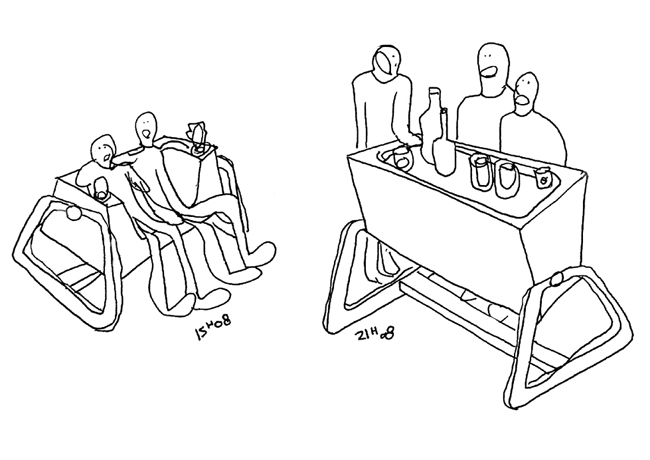 BOB
Sponsor: Pernod Ricard
Création d'un mobilier évolutif pour bar sponsorisé par Pernod Ricard. Bob répond aux scénarios changeants des bars: endroits de discussion et de rendez-vous l'après-midi, lieux de regroupement en soirée. Ce meuble se transforme d'un canapé deux places en une table haut par une simple rotation. Bob défi l'idée d'un mobilier de bar statique et propose une réponse simple et rapide au changement de configurations et d'ambiances d'un espace. Prototype réalisé pour l'examen final du Royal College of Art en collaboration avec James McAdam.
The atmosphere in a bar is one that changes dramatically throughout the day and into the evening, from being a relaxed place to drink and talk, to a more busy, lively atmosphere. Bob is a piece of furniture that can be adapted by the bar staff to suit the changing ambience of an environment. Each unit can be transformed from a double seat into a stand-up bar surface within seconds. It challenges the traditional idea that bar furniture has to be static and provides a fresh twist to the problem of changing the identity and mood of a space. In collaboration with James McAdam.